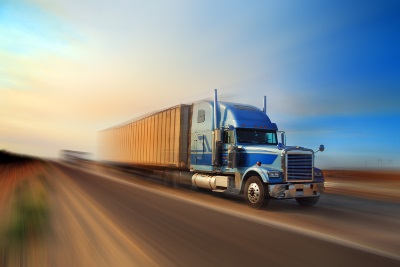 There are several different types of commercial trucking insurance, and figuring out the difference between them can get quite confusing. Today, we'll cover all of the major types and give you a few details about each one.

Primary liability insurance covers damages created by you with your truck. It is required for all commercial truckers and is the responsibility of the company. The FMCSA requires a limit of $750,000, but check with your company or contract first. Many require a $1,000,000 limit. If you don't have it, you could end up with significant fines and possibly a revoked license.

Physical damage coverage is insurance for damage that occurs to your truck while moving or sitting. Typically, it covers events like fire, glass breakage, theft and vandalism. This coverage is the responsibility of the trucker and is not required.

Bobtail insurance covers your truck when you are not working, under dispatch, or your truck is being maintained or repaired in the shop. It provides liability and sometimes physical damages (insured's discretion). This coverage is the responsibility of the trucker and is not always required. Like physical damage coverage, bobtail insurance keeps you on the road. Anyone leased onto another company should carry thing and normally is required to do so.

Motor truck cargo insurance covers your vehicle's cargo if it is damaged in a collision, fire or other on-the-job accident. If your freight is accidentally dumped on a road or waterway, motor truck cargo insurance covers the cleanup of areas as needed. Often times a shipper will require this insurance. If your shipment does not require cargo insurance and damage happens to your cargo without this insurance, you are responsible for covering the damaged freight.
Whether you are a rookie trucker or have logged many miles on the road, being equipped with solid advice about your insurance is one of the most important keys to a safe and protected career. Because of the complexities of trucking insurance and frequently changing regulations, working with insurance companies like Ellington Insurance that specialize in commercial trucks is your best bet for selecting the right coverage options.